2020 Jeep Gladiator Towing Capacity And Storage Utilities
---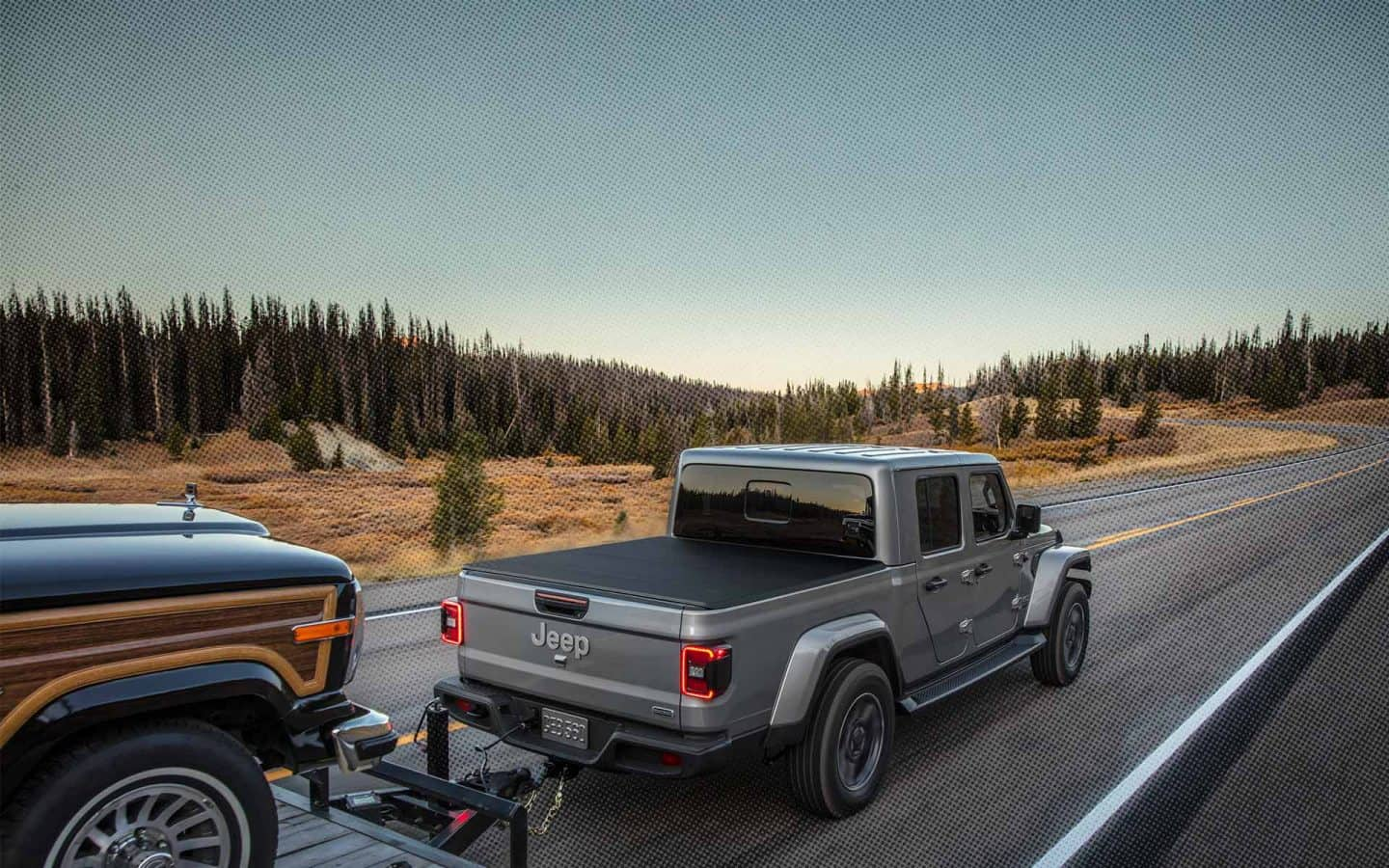 Jeep Gladiator Towing Capacity
The much-anticipated 2020 Jeep Gladiator has finally arrived and is power-packed with the best features. Built for the perfect off-roading adventure, the 2020 Jeep Gladiator has also gained popularity for its other exciting features.

Known to be the only Trail-rated pick-up truck, this vehicle has been praised for its performance in five departments. The 2020 Jeep Gladiator performs exceedingly well in traction, water fording, maneuverability, articulation, and ground clearance.
The Jeep Gladiator towing capacity depends on its ability to carry weight. This capacity is determined by the maximum load the vehicle can withhold while it is towing another automobile behind it. Pick-up trucks are popular for towing and can be used to pull trailers or boats during road trips.
The 2020 Jeep Gladiator, being a pick-up truck, has a high towing capacity of 7,650 pounds. The figure puts Jeep in the top of its category. The vehicle features a park view camera that allows you to align the vehicle perfectly with the tow trailer or camper.
The storage utility of the 2020 Jeep Gladiator has showcased high durability and excellent features. The car boasts an all-steel 5-foot cargo bed. In addition to this, the vehicle features a three-position tailgate and LED cargo lighting.
The maximum payload capacity of this vehicle is impeccable, ringing in at 1,600 pounds. The bed of the cargo space is also spray painted for added durability while loading and unloading your heavy cargo. The storage also features tie-down loops to hold your cargo in place while traveling on difficult terrain. These loops are adjustable as well.
The storage can also be loaded up and covered with a roll-up bed cover, which gives the vehicle a polished look as well as added security for your belongings.
With its high-strength steel frame, enhanced suspension, and highly efficient brakes, the all-new 2020 Jeep Gladiator is ready for all escapades and can easily become your favorite travel choice.
With its rugged and tough exterior, the vehicle surely stands out as one of the best pickups in the market. Off-roading or camping, whatever your need be, the 2020 Jeep Gladiator is here to make your adventures all the more memorable.
Source: Jeep
---
---